GOTS certified clothing benefits from a high reputation, and that is for an excellent reason. This textile certification sets the highest ecological and social standards for organically produced natural fibers, both in terms of the working conditions and along the entire production chain. Only textile products made from at least 70 percent of organic-natural fibers can become GOTS certified.
The main benefits of GOTS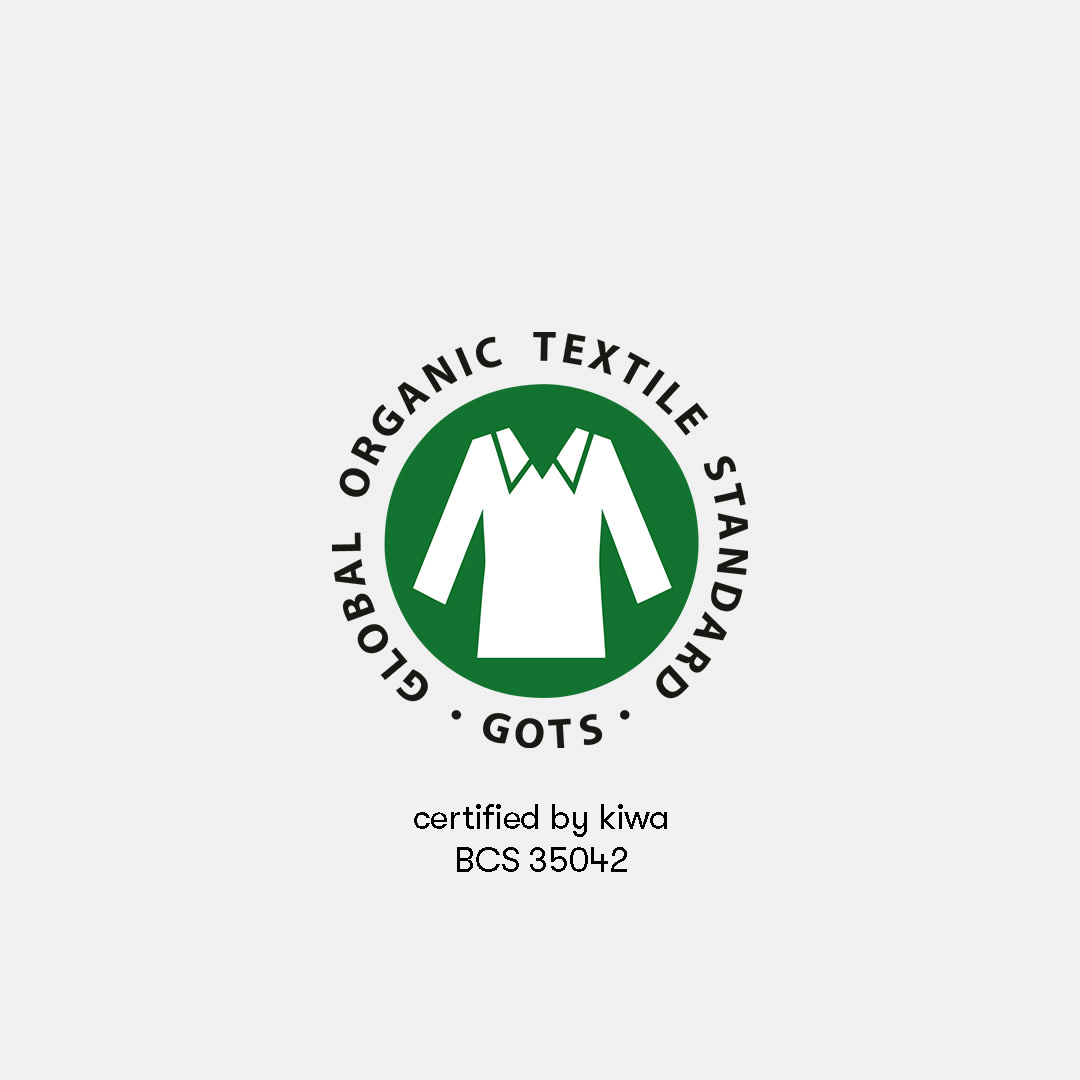 The main benefits of GOTS
Ban of pesticides: Farmers decide for themselves on the method of cultivation. Mixed cropping methods ensure long term soil fertility and harvest additional crops so that the farmers can provide for themselves.
Use of trap crop: Chili or garlic plants attract pests, which help to protect the cotton.

Testing of chemical additives: All applied chemicals must meet the basic requirements regarding toxicity and degradability. Also, the amount of energy and water the chemicals (including wastewater treatment) consume must be logged.

Visit the official GOTS website and fill in the "Free Text" the code: BCS 35042. Our mother company FOB Holding GmbH, is listed under this identification number.